The Project BIO2CARE aims at reinforcing the administrative capacities and effectiveness of Protected Areas Management Bodies, in benefit of biodiversity and local communities, through the implementation of an innovative and integrated approach.
On Thursday, July 9, 2020, the Laboratory of Environmental Management and Industrial Ecology - LEMIE of DUTH, as the Lead Beneficiary of the project "Reinforcing Protected Areas Capacity through an Innovative Methodology for Sustainability" (BIO2CARE), funded by the INTERREG COOPERATION...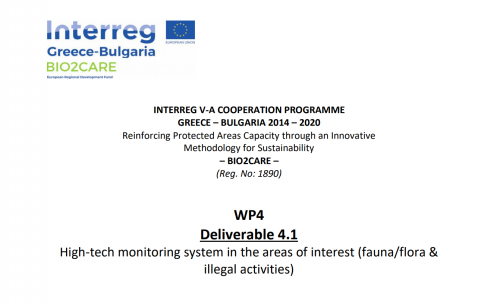 Cameras - Ultrasound detectors Protected Areas (PR) are characterized by the unique flora and fauna, as well as the habitats that are present and well preserved in them. Both biodiversity and habitats conservation and improvement are the goals to be...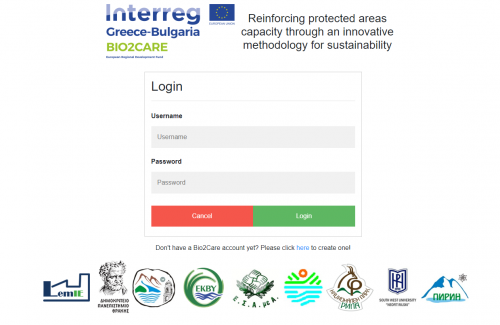 The Bio2care Symbiosis Tool is an online cartographic/mapping application that allows users to search for potential symbiotic activities, using as data the inputs and outputs of their own production activity, but also the production activities of other users. The application...
The Guidebook for Accessible Nature Trails – Design Guidelines and Evaluation System (the "Guidebook") was mainly developed to support the implementation of certain innovative interventions of the BIO2CARE Project for improving and promoting selected recreational and bird-watching ecotrails in the...
In this second issue of the newsletter of the BIO2CARE Project, a project that cares for the environment, a quick introduction to the project, the expected results of the project and the BIO2CARE partnership is provided, followed by an overview...
Disclaimer: This webpage has been produced with the financial assistance of the European Union. The contents of the webpage are sole responsibility of the Engineering School of Democritus University of Thrace and in no way be taken to reflect the views of the European Union, the participating countries the Managing Authority and the Joint Secretariat.

HELP US IMPROVE OURSELVES
Share with us your ideas!